Serving your interests
is our first concern
Cabinet d'Avocats Emmanuel J. M. ARAGUAS
20 years of Experience in Various Cases
*Avocat : in France Avocats are the only professionals able to draft petitions, requests, summons, claim forms, submissions and undertake disclosure of items before any civil and criminal court as well as represent or assist individuals, companies or other institutions before any French jurisdiction. Emmanuel is appointed as a member of his Bar Council.
**Solicitor : in his capacity as a member of the Law Society, admitted by the Solicitors' Regulation Authority in the Senior Courts of England & Wales (#550371, non practicing)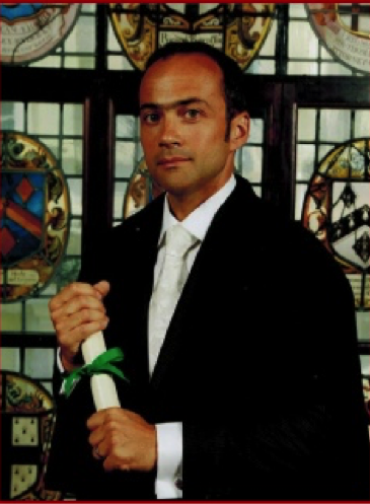 Our intensive practice of civil, criminal or European law includes advice and assistance in any legal field such as :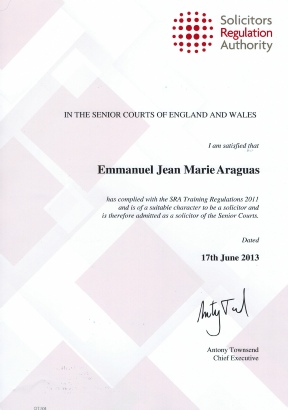 We are a firm of young lawyers (Avocats) based in Western France, in the Poitou-Charentes area, half-way between Aquitaine and Normandy, operating everywhere across France and widely used to undertake any legal work from France, Great-Britain and the whole United-Kingdom, the Channel Islands, Ireland or Asian countries residents. We have been doing it for more than seventeen years with our French-speaking clients. With our English-speaking clients, we do it mostly thanks to an extensive knowledge of both the English legal system or Norman Customary law (still at force in the Bailiwick of Guernsey and the Bailiwick of Jersey). We have a good knowledge of those countries' cultural heritage (Emmanuel is also appointed as a Visiting Academic at the Institute of Law, Jersey, CI), and understand how to operate smoothly when necessary.
Get a free case evaluation. Call now +33 5 46 97 96 74
"I am German and they did a great job for following things with the house I bought in Jersey."
"Emmanuel and his team were really helpful fixing my issue and following up with my case."
"Merci pour le suivi et l'implication dans mon dossier, je recommande vos services."
Enter your contact info and we will call you back