Emmanuel ARAGUAS, Bilingual French Avocat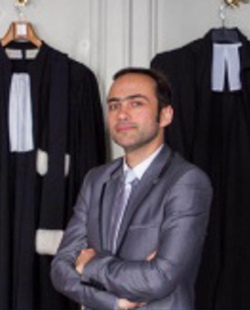 Born in Normandy, Emmanuel grew up in Charente and in Charente-Maritime departements where he started to learn a good deal of English by knowing relocated schoolmates and the early discovery of several Anglo-Saxon authors.
French Avocat Emmanuel ARAGUAS swore his oath before the Court of Appeal of Poitiers in January 2003: 'I swear, as a lawyer, to practice with dignity, consciousness, independency, probity, humanity' and has since been practicing at the French Bar.
In 2008, he founded his own Law Firm, partly dedicated to his French-speaking and English-speaking clients through the creation of a 'Foreign Department'.
Emmanuel shares his time between Aquitaine, Normandy and his 'beloved Channel Islands'.
Get a free case evaluation. Call now +33 5 46 97 96 74